Participants & Testimonials
Join a diverse group of environmental professionals who manage, influence, and govern tropical forest landscapes.
Participant Overview
Participants to date represent:
180+ organizations
60+ countries
Participants include:
Staff members from governments, NGOs, aid agencies, foundations, businesses, extension agencies and academia
Graduate students and recent graduates
Landowners, farmers, ranchers and community organizers
Individuals seeking professional development or career changes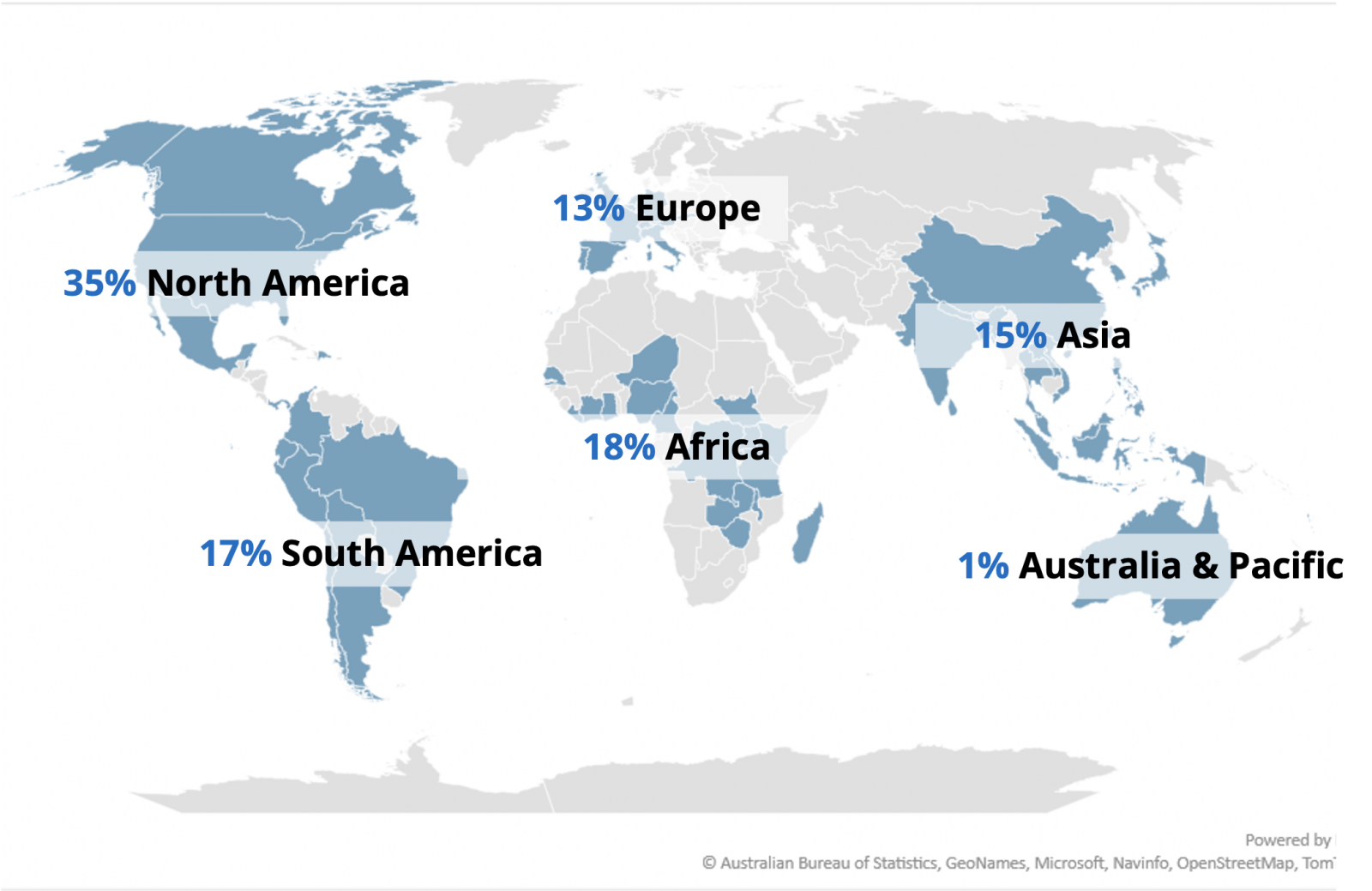 Image: Locations of program participants to date
TESTIMONIALS
Hear from current and past program participants.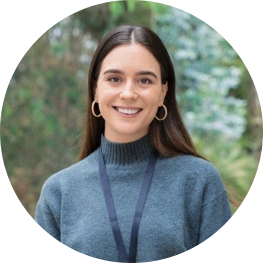 Vanessa Peña (TFL '23)
Amaru Foundation
Cuenca, Azuay, Ecuador
The TFL program has surpassed all my expectations! The professors and mentors are knowledgeable, passionate about conservation, and always available to answer any question. For someone who did not have a life sciences background, the course structure was perfect for covering the basics and building on essential concepts before introducing new topics .
One of the highlights is the Capstone course, where you put into practice everything you learn by applying the tools and ideas to a project of your choice!
I recommend this course to anyone who wants to build a strong base in theoretical and practical tools for conservation while receiving valuable support and feedback from peers and professors.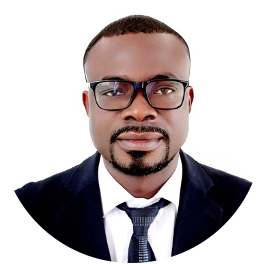 Godwin Phylix Cudjoe (TFL '23, Three Cairns Fellow)
Société de Coopération pour le Développement International (SOCODEVI)
Accra, Ghana
The certificate program is a well-curated and tailor-made capacity development package for restoration and conservation practitioners and non-practitioners alike. Coming from an engineering and environmental science background, I had no prior academic experience in forestry.
The program has been an immense benefit to me. It helped me learn the important concepts that enhanced my career in the forestry and natural resources sectors.
The concepts and credentials gained from the program helped me to stand out in job interviews, and I was offered a role as an Environment and Forestry Specialist at the Société de Coopération pour le Développement International (SOCODEVI) in Ghana.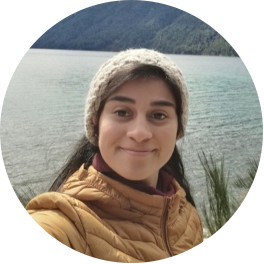 Stefanía Sibille Grández (TFL '23, Three Cairns Fellow)
Libélula-DecarBOOST
Lima, Lima-Rioja, San Martin, Peru
The TFL program is an eye-opening learning experience, where I am reshaping my approach to designing and implementing conservation and restoration projects in a fair and cost-effective manner. The lectures provide lessons learned from case studies from around the world, which are key inputs for my current and future conservation actions.
Throughout the capstone course, I have been able to apply all the learnings to a real context in my region, allowing me to reconnect with local people and look at the landscape in a more holistic way.
Definitely, this program has supported me to become a well-rounded forest landscape professional.
Laura Piccoli (TFL '23)
Rainforest Foundation US
Philadelphia, PA, USA
The Tropical Forest Landscapes program has elevated my understanding of restoration pathways, stakeholder engagement, and project planning.
The program provides concrete tools for the workplace that lead to more holistic, systematic, and thoughtful project design.
Because of the knowledge gained in this program, I was able to transition within my organization to work more directly on land management planning.
Rudolf Makhanu (TFL '23)
Nature Kenya
Nairobi, Kenya
I manage a five-year project that aims to restore 10,000 Ha of degraded landscapes in Tana Delta, Kenya.
The knowledge and skills I acquired from the certificate program makes me confident and well-equipped to undertake my role as a restoration practitioner
I received amazing mentorship, established incredible new networks, deepened my understanding of ecological processes, restoration strategies, and stakeholder engagement, and gained skills highly relevant to my work. I especially enjoyed the live sessions, capstone project and opportunities for peer-to-peer learning.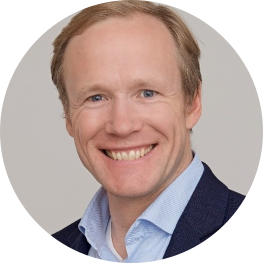 Konstantin von Bar (TFL '23)
Bearfeldt Reforestation/Carbexx Platform
Osnabrueck, Germany
The Tropical Forest Landscapes program provides the needed in-depth knowledge, to analyze, structure and value nature projects from different perspectives.
Participants of the course gain in-depth and hands-on knowledge about the history, biology, structure, social factors and finance of tropical landscape projects.
You get to know people from different backgrounds and world regions, which also gives you enriching insights about the variety of nature restoration projects. I can highly recommend the program.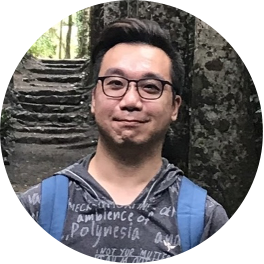 Ray Yan (TFL '23)
Hong Kong
The course covers many interesting topics and discussions, and the instructors provide helpful feedback and suggestions that really improves your project.
The program is packed with content, and if you make time for it, I am sure that you will be satisfied with your efforts!
Although I had to attend the live sessions late at night due to my time zone, it was well worth it to share and learn with my peers from around the world.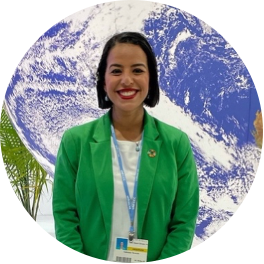 Gabriela Taveras (TFL '23)
Dominican Republic
I have seen many benefits of the program to my work and career thanks to knowledge I earned and skills I polished throughout the certificate program.
My employer now assigns me more project management-related responsibilities. Additionally, thanks to the knowledge obtained through the TFL certificate program, I was selected to participate in my first ever Conference of the Parties (COP27) in Egypt, and was selected for a competitive disaster management programme, sponsored by the Japanese government. My most important piece of advice? Don't hesitate to apply!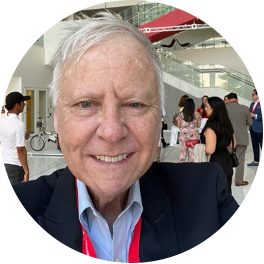 Steven Yamshon (TFL '23)
USDA Forest Service
California, United States
The program has been very eye opening in helping me to broaden my perspectives about conservation and restoration. I have come to realize that there is so much more than planting trees to make a restoration project successful.
This course will help me in my career as I move more into policy making and the international arenas.
Flavia Martinelli (TFL '23, Three Cairns Fellow)
WWF-Brazil
Bauru, SP, Brazil
This certificate program stands out for its broad scope and inclusion of content from many different disciplines.
I loved that the course integrated so much quality technical content with perspectives from sociology, anthropology and fundraising.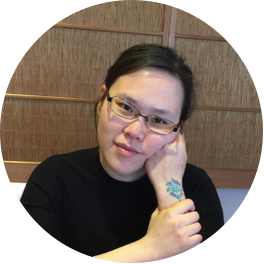 Angie Hsu (TFL '23)
PhD Student, University of London
Taipei/London
The program has been highly informative and pragmatic. The course instructors are erudite, and the mentors are patient in guiding us through the learning process.
The balanced approach to understanding people and the landscape offers a holistic view for designing conservation and restoration projects.
I particularly appreciate the emphasis on indigenous land rights, gender equity, and environmental justice and how sustainable forest management requires us to incorporate both scientific and indigenous knowledge.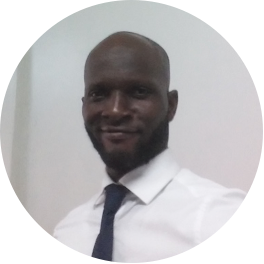 Moro Taufic Abdoul (TFL '23, Three Cairns Fellow)
National Disaster Management Organization
Accra, Ghana
I came into the ELTI program to learn how to restore forest landscapes for resilience against flooding, landslides, tidal waves, and windstorms. ELTI trained me not only in the theory and practice of conservation, but also I was coached on how to navigate the right tapestry of traditional and community knowledge and social diversity which are integral for project success.
I now feel adequately equipped to impact the UN Decade on Ecosystem Restoration from the disaster risk reduction angle.
As a whole, ELTI's course structure and content were designed to give participants all the essentials in contemporary restoration practice; linking academic perspectives with industry knowledge, updates and application.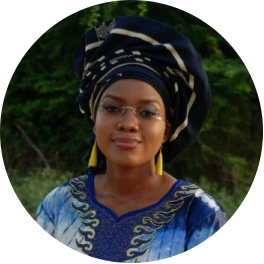 Metolo Foyet (TFL '23)
Gainesville, Florida
The ELTI program is one of the most comprehensive and complete professional certificate programs I have taken so far. The program thoroughly goes through every single element there is to know about the flora and its past, current and future management tools. I enrolled to enhance my knowledge as a specialist in wildlife conservation because I realized I couldn't be a balanced conservationist if I did not have complementary knowledge about the forest and tropical flora. The journey has well-exceeded my expectations. The Capstone feature of the program stood out to me the most. I enjoyed designing a conservation project that I hope to implement in the cultural community from which I originate.
Through the Capstone assignment, I was able to see my community from a new angle, full of potential and opportunities for the livelihoods of its members and beyond.
I equally learned a great lot about other communities and management styles around the world from lecturers and fellow participants' posts in the discussion area and during live sessions. Prospective applicants should definitely go for it. It is worth the financial and time investment. I don't know anyone who had joined this ELTI certificate and regretted it.
Enver Consolata Mapanda (TFL '23, Three Cairns Fellow)
Green Resources Niassa
Lichinga, Niassa, Mozambique
The Tropical Forest Landscapes program is a very unique programme; the knowledge, skills and diversity of experience of those who run the programme is impressive, and they provide global experiences and practical examples from across the globe. I joined the program with misconceptions about conservation, restoration, monoculture plantations and the impact of economic and social impacts to forest ecosystems and landscapes.
The content of the programme has been an eye opener for me. You are taught many practical skills and techniques to deal with society, resources and environment which are important for implementing restoration and conservation projects.
I am now equipped with tools and techniques and knowledge of what I am passionate about -- contributing to climate change mitigation and adaptation through restoration and conservation.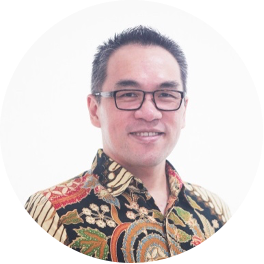 Leonardus Herwindo (TFL '23)
Indika Nature
Jakarta, Indonesia
The TFL certificate program has enriched my understanding of reforestation and conservation with important concepts from the theory accompanied by the real experiences shared by the experts. The wealth of experiences shared give me confidence that the different concepts are implementable. The course is directly relevant to my own work to develop nature-based solutions in forest management in Indonesia.
I especially like that the mentors really support each participant, making sure the assignments and our understanding of the concepts are on target. The instructors review and provide valuable feedback on the assignments.
So, if you are looking for the relative short yet comprehensive educational program, no doubt, this is the one!
Darwin Flores (TFL '23)
Member of a Protected Area Management Board
Quezon City, Philippines
This program is giving me very practical insights and tools that is helping me further develop and execute my site-specific project with the indigenous community that I am working with. The program has an excellent balance of theory and practice.
With the rich case studies and participant experiences, I am inspired by the examples of what works and am learning valuable lessons from experiences what has not worked in the past.
The program is refreshingly designed to address real world situations in tropical forest restoration where both intuitive and anti-intuitive solutions are warmly welcomed. I am now more convinced than ever that forest restoration is principally about restoring the mutually beneficial relationship between humans and nature. And with strong science and academic rigor to boot!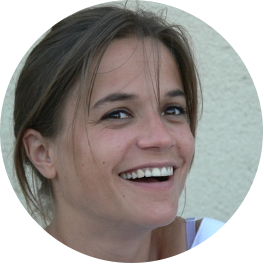 Emily Le Rouzic (TFL '23)
France
Taking this certificate program has allowed me to refresh and even reconsider my practices by putting people back in the core of every project. Restoration and conservation projects are a human endeavor, and the Yale certificate gives you all the key concepts for advancing these projects and achieving success.
These exchanges we have in the weekly live sessions make me forget that the program is online and give me the opportunity to establish a friendly network of people from all over the world.
The quality courses are skillfully built, and the program provides a unique opportunity to understand the conservation and restoration of ecosystems in a holistic way.
Nancy Saumu Pite (TFL '22)
Kilifi, Kenya
"The Tropical Forest Landscape certificate program is enlightening, as we are able to learn about strategies to restore degraded landscapes from lecturers and other students.
The program will support me on my journey to be the director of forestry in Kilifi county, where I will be able to implement most of what I am learning now.
I love the interactive live sessions so much and the Capstone project helps one to think and be creative. The assignments invite one to reflect on what has been learnt and through the discussions one can have a taste of other people's experience with different aspects of the course."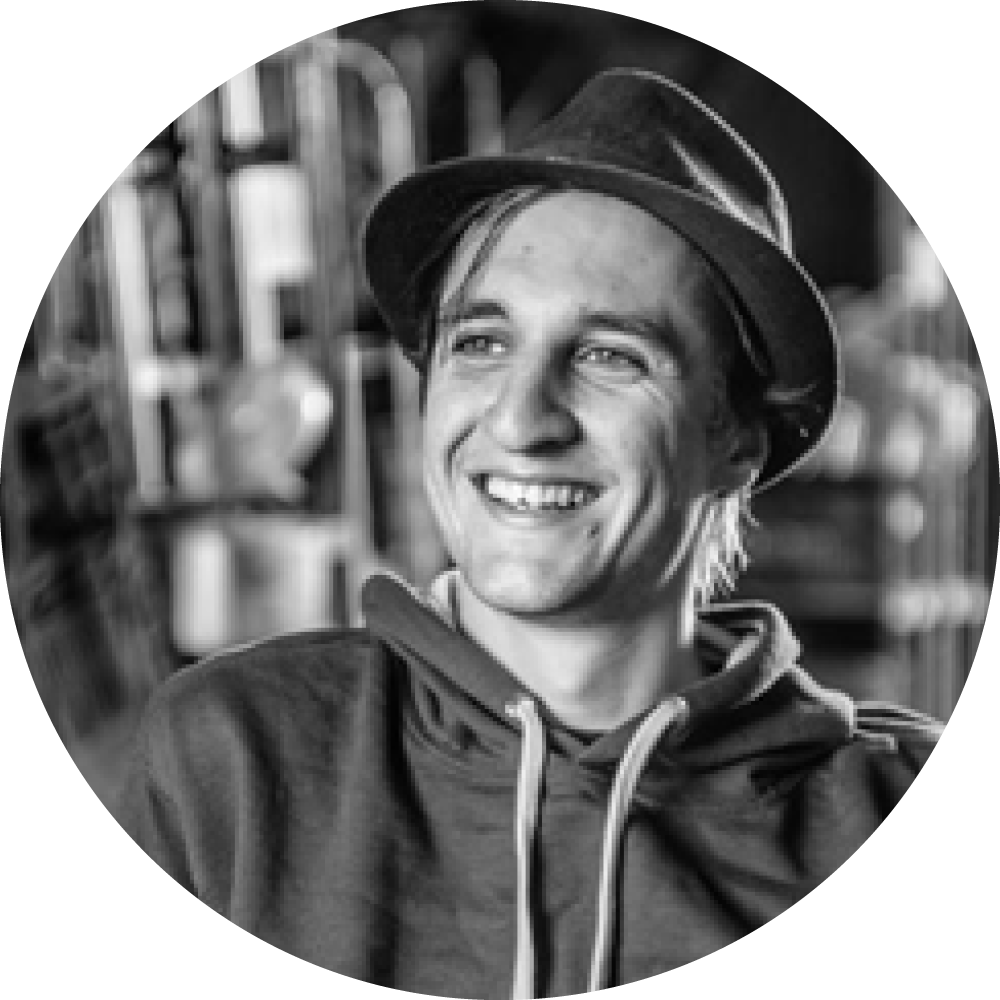 Roeland Esser (TFL '22)
Castricum, The Netherlands
"This program has taught me the basic concepts of ecology and how I can use this knowledge in conservation and restoration practices. What stood out to me the most is that there are many elements that determine the approach to be taken for a restoration project, making the process very complex.
The abundant research experience that the lecturers have and share as case studies during the course makes lectures not only a joy to listen to, but also a great way to learn how I will approach my own restoration project."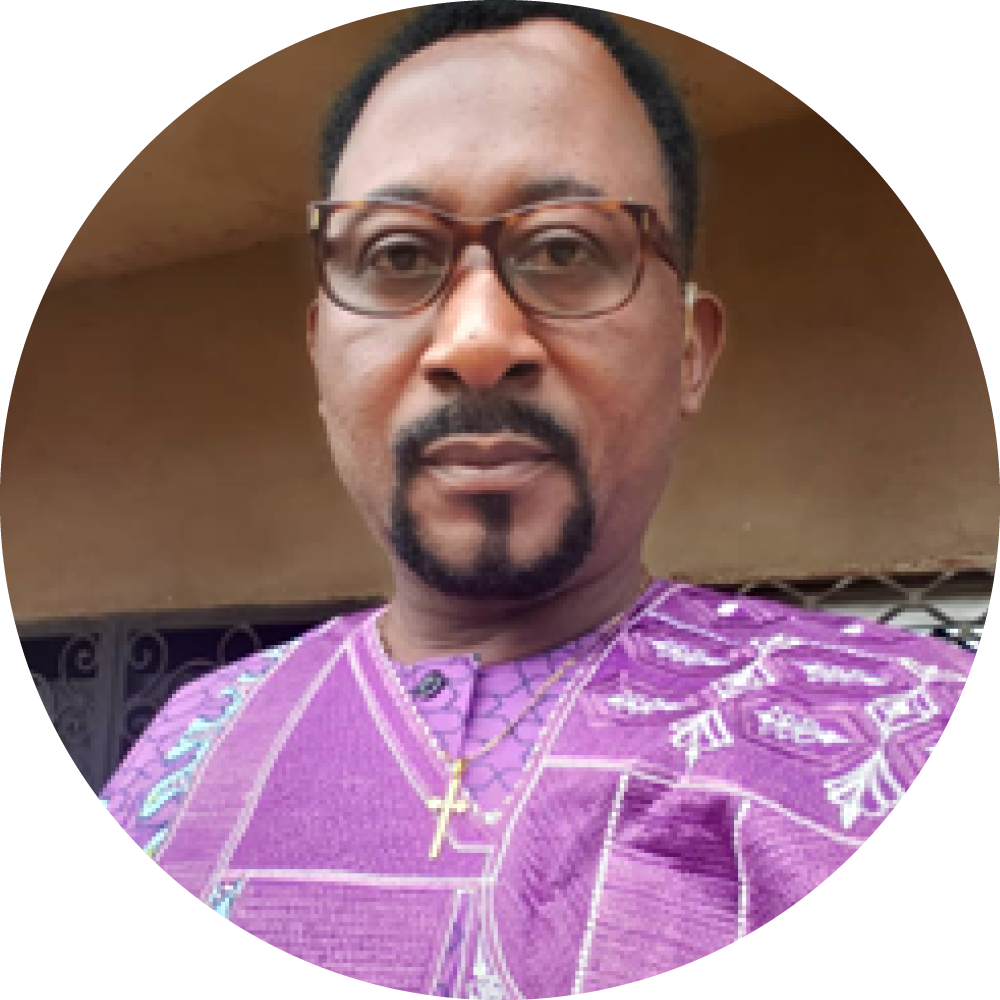 Richard Nforbuh (TFL '22)
Extended Enterprise Limited
"I joined this program with a literary and social science background, and I am lucky to be undergoing a personal ecological transformation as part of it.
The impact this course will have on my career is huge - it will permit me to acquire skills and learn about strategies and techniques that will assist my capstone project to restore ecological functionality.
By improving degraded, damaged, and destroyed landscapes, I will be contributing in my own way to sustainably meeting society's diverse and changing land use needs as well as strengthening the livelihoods in my region."
Stefanie Buxel (TFL '22)
Almira, WA, United States
"This program has helped to reshape the way I think conservation is done.
The Strategies course was especially useful in helping me design a meaningful conservation project. The mentors were supportive and encouraging, even when personal events got in the way of my course work. The faculty was also available for questions whenever I had them."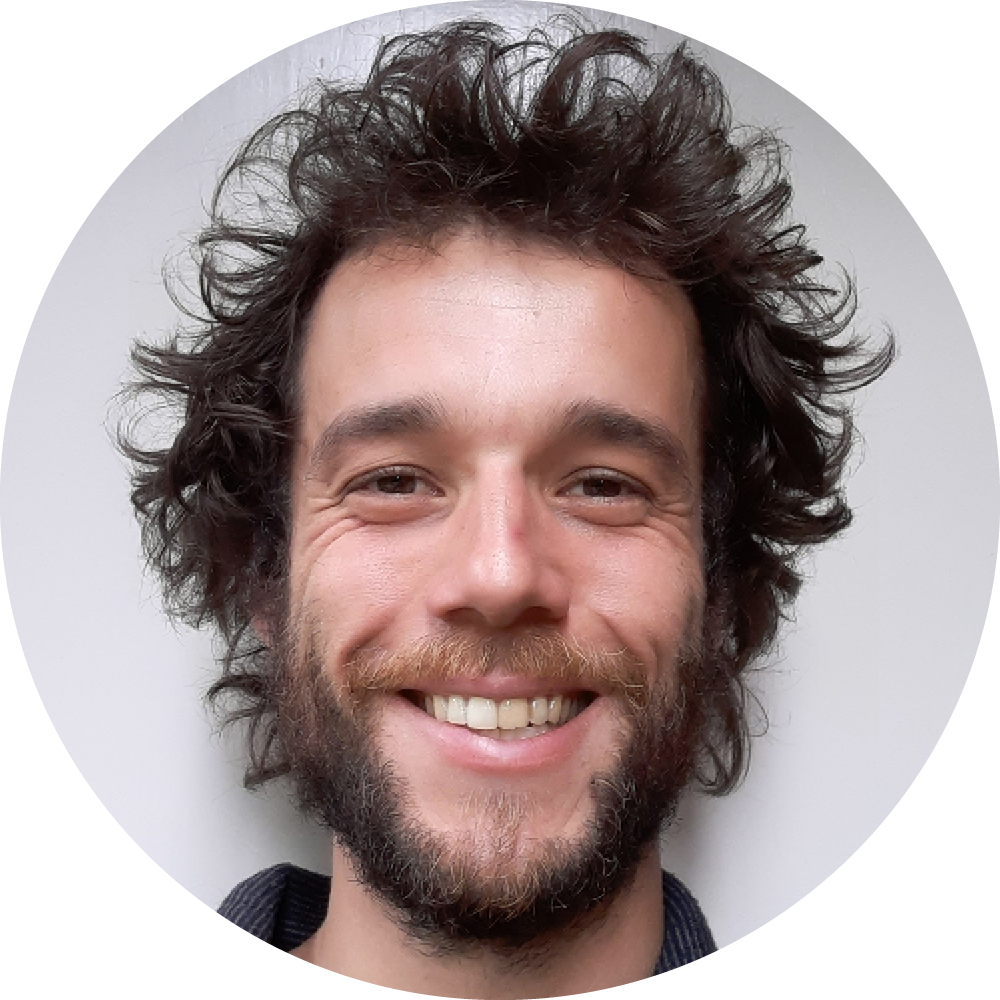 Thor Kuchler (TFL '22)
DIBcoop
Nijmegen, The Netherlands
"The ELTI Tropical Forest Landscapes program takes a multi-disciplinary focus and gives access to an abundance of knowledge with a broadly oriented curriculum that allows for people of many different professional backgrounds to enrich and consolidate their knowledge, in line with their particular needs.
The program offers state-of-the-art knowledge aligned with current trends and developments in the conservation, restoration, and sustainable development sectors.
The assignments, and in particular the Capstone project, have helped me to build skills in project development by offering a structured approach to project formulation. The program instructors are very accessible and eager to engage with you on any topic. Many guest lecturers also contribute to the program with their complementary approaches and knowledge. Last but not least, the program provides you with a large abundance of relevant resources. The program has helped me to professionalize my career by both deepening and broadening my knowledge, as well as provided me with tools, references and a network that will prove to be useful throughout my future work."
Nick Benitos Goll II (TFL '22)
REDD+ Implementation Unit
"Initially, I thought that I was only going to learn things I was already familiar with considering my background in forestry and environmental science coupled with my extensive experience in the environmental field.
However, being enrolled in the program has been a whole new experience as I've been introduced to so many new and evolving concepts.
The course enables you to look at conservation and natural resource management from diverse angles that incorporate people, ecosystems, and strategies. There are many insightful reading materials available, and the live sessions and reflections introduce you to different perspectives from colleagues and help shape your thoughts. The capstone gives you hands-on experience designing your own project. Joining this program will be a rewarding experience for prospective students; I highly recommend it."
Jan Kreibich (TFL '22)
UNSW Centre for Ecosystem Science
"This program requires some significant amount of time and effort, do not underestimate it. But it is worth every single moment of it.
After every lesson I am blown away by the Yale ELTI team's vast knowledge and incredible dedication, the infectious enthusiasm of fellow course participants with their rich experience in ecological restoration from all around the globe, and the invaluable insights and tools which I cannot wait to apply to and implement into my own large-scale river and wetlands restoration work on the Lower Murrumbidgee River in south-eastern Australia."
Brandon Elrod (TFL '22)
Community Forests Council
Santa Ana, CA, United States
"Through this program I am gaining the knowledge I needed to parlay my career in commercial arboriculture into a Community Forestry model.
I've been able to incorporate many of the program's concepts already, including stakeholder mapping and stock and yield analysis, into my Community Forestry planning.
For anyone like myself who is outside of the typical forest restoration scenario, I'd encourage you that the concepts apply far beyond the bounds of the obvious, and as an example, I've been able to utilize them within master-planned communities. It's worth your time investment!"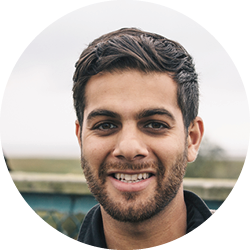 Khalil Walji (TFL '21)
Food and Agriculture Organization of the United Nations (FAO)
"The program provides a primer, and solid scientific underpinning to broad-ranging and interconnected theories of conservation, restoration, and planning, as well as exposing participants to a range of real-world examples and lessons. It allows me to exchange and engage in dialogue on the most up-to-date and recent literature on the subject matter.
As a professional working in the policy & research nexus, this is the perfect piece of academic exposure.
The live sessions are well run, engaging, and use examples from student submission which allow them to be dynamic and personal. The content is also well thought out, and extremely engaging - there is not enough time in the week to digest it all, although I wish there was. This is a real commitment, it will take time to truly benefit from this course, however, your level of commitment can be tailored to your needs - which means for working professionals this can be a great after-work personal development course. In the end, the program exposes you to a wide range of critical skills and theories that are at the forefront of the global biodiversity, climate, and other agendas, which are crucial to understand and thrive in the space."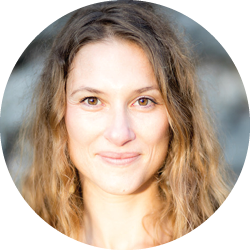 Marine Gauthier (TFL '21)
The Graduate Institute of International and Development Studies
"The programme is incredibly insightful! I feel I am making progress already after a few months in my daily work. I learned planning tools that I can directly use, and each week brings both new practical and academic knowledge. The capstone course is a unique opportunity to focus on my project and has already led me to gather all project partners around the table so that we can consolidate a common vision and move forward all together.
The mentors' availability is unique. They are highly responsive by emails, and you can book appointments. It sometimes makes me forget this is an online certificate!
The courses cover an incredibly vast array of subjects, yet we can dig quite deep into each issue thanks to the live session and the possibility to exchange with the lecturers. I am sincerely amazed by the diversity and the quality of the students' backgrounds and the exchanges we have. The cohort itself is a wealth of information!"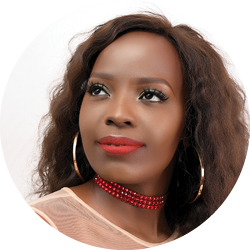 Zipora Otieno (TFL '21)
Food and Agriculture Organization of the United Nations (FAO)
Regional Office for Africa, Accra Ghana
"This is a practical, hands-on course focusing on the application of knowledge, skills, and techniques rather than just the theory itself. I am finding the course interesting and immensely useful and relevant to my current role at the FAO. The course has made me think more critically about the tools and strategies I use on a daily basis and how they can be applied in a more effective way.
Within a very short time, I have been able to build, expand and leverage my professional networks through interaction with other course participants.
The flexible learning arrangements, the support from the program mentors, and the quality of content provided by the instructors have been outstanding, allowing me to effectively balance my work commitments and studies. The course instructors have extensive field experience and real-life insights! They are not just academics. They are also very easy to contact and very personable. Despite it being a distance learning course, which requires greater self-motivation, the weekly live sessions and the blended learning allow greater interaction among students and the faculty. I highly recommend this course for any environmental professional looking to take the next big step in their career."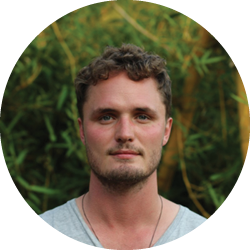 Wesley Snell (TFL '21)
Conserve Natural Forests
"The instructors have done a remarkable job showing us every tool in the toolbox: from ecology, biodiversity, and soil health to land tenure, governance, and community-based conservation to stakeholder analysis, research design, and monitoring programs.
Despite the range of topics, this holistic program does not sacrifice depth for breadth.
The integration of this knowledge and my capstone project has dramatically improved the clarity, organization, and precision of my work restoring tropical dry forests in Thailand."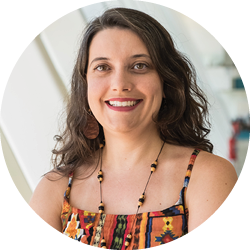 Fabiana Servantes Munhoz (TFL '21)
L'Oréal
"This program presents relevant content in a very practical fashion. The courses allow us to learn about and discuss the relationships between people and tropical forests, including people from different cultures.
Being from the private sector, the critical thinking I'm learning in this program is a key element for achieving transformative change in developing inclusive and responsible supply chains.
Overall, the program encourages us to analyze and address the many social issues around people and inclusion in conservation projects."
Henry Putranto (TFL '21)
Goodhope
Central Kalimantan, Indonesia
"This program is very beneficial for those who want to learn about conservation activities and the strategies of landscape restoration.
We are guided step-by-step to do the capstone project, given helpful tools, and provided with opportunities for feedback and discussion.
In addition, the lectures and case studies in the program are really valuable and eye-opening."
"For me, diversity is what captures best the essence of this fascinating program.
The variety of research experience and practical knowledge shared by the lecturers and incredibly enriching diversity of participants, enable great exchanges and learning on different levels.
That diversity is reflected in the lively discussions of multidisciplinary approaches which suit the complexity of the topics at hand. All this makes the program a truly rewarding experience!"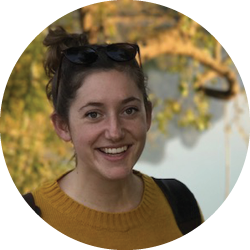 Teresa Kennedy (TFL '21)
Environmental Investigation Agency
Washington, DC, United States
"I knew based on the Yale School of the Environment's reputation that the content of the program would be excellent. However, as we have worked through the different courses of the program, I am continuously impressed by the flexibility of the ELTI program.
I appreciate that each student can decide for herself
how much time she wants to dedicate each week.
The effort each week can easily be adapted based on interest in a topic, workload outside of ELTI, or anything else that comes up. It has made me feel like I am learning for the sake of learning and not just completing assignments to meet deadlines or professor expectations."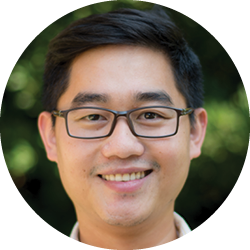 Pheakkdey Nguon (TFL '21)
European Forest Institute
"I decided to join the program as a way to refresh my knowledge on forest governance regimes, reforestation, and landscape restoration. I did not expect the courses to go deep into very scientific topics such as forest disturbance and soil science.
However, I was grateful for it because it exposed me to topics that are very relevant, but I have not explored previously
The lectures, readings, discussions with my cohort via the weekly reflections and the live sessions with the instructors are very useful to clarify these concepts."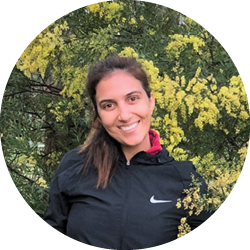 Anazelia Tedesco (TFL '21)
The University of Queensland
"In spite of having my entire career related to conservation and restoration of tropical forests, I had never pursued formal training in the area.
This program allowed me to integrate a solid knowledge base and practical experience with the most current solutions, challenges, and best practices in conservation and restoration."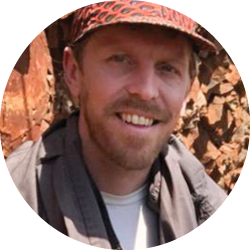 Nick Nugent (TFL '21)
Mumbai, India
"After working in agriculture, clean energy, and carbon for ten years straight out of college, it feels great to be back in a rigorous learning environment at ELTI.
The instructors pay close attention to the participants' projects and give nuanced feedback to help guide our real-life work.
Engaging with the instructors and students from around the world has been a highlight of the ELTI course thus far."
NSOH NDAM Elvis (TFL '21)
Ministry of Forestry & Wildlife
"This capacity building, which is in line with the African Forest Landscape Restoration Initiative (AFR100) to which Cameroon is committed to restoring 12 million hectares, will be of great importance for the improvement of my knowledge on restoring degraded landscapes. From a general point of view, this program has allowed me to distinguish between restoration and aspects of reforestation and afforestation which only represent part of the operations of a restoration project. This training is also very beneficial in the sense that it exposes you to the management of a conservation project.
The lecturers go through all the stages of project management and help you to develop a framework for consulting the many actors necessary for project success.
The capstone project of this training has caught my attention because of all the tools you learn. I have learned to carry out a SWOT analysis and develop multi-stakeholder radargrams based on the strength, capacity, motivation, and mandate of many different actors. I have also learned to identify the threats to conservation and contributing factors while proposing strategies to be implemented to mitigate these threats and develop a real project that will benefit communities."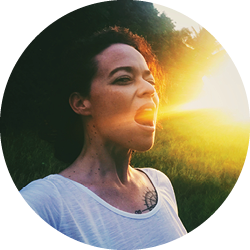 Holly Bynoe (TFL '21)
Sage Gardens Barbados
Weston, St. James, Barbados
"In this program, I am broadening my understanding of how restoration strategies can impact the landscape whilst taking into consideration how important people are in this scenario. The program has enabled me to speak to stakeholders and other partners in a comfortable manner on the challenges that Barbados is currently going through. It will furnish me with the knowledge of building out a larger conservation and food security project in my country.
The 2020-2021 cohort consists of a group of dynamic people with such a range of knowledge, and the way we share is especially fruitful.
The live sessions every week along with the assignments and instructors have been beneficial and outstanding thus far. They grow my knowledge and challenge me weekly to think through my proposed Capstone project. Overall, the courses allow for the digestion and assimilation of knowledge at a pace that is thrilling and challenging. Prospective applicants should be aware that this is a serious commitment. I spend roughly 6-8 hours a week with readings, viewing the lectures, case studies, and of course attending class. However, the sacrifice of time directly affects my knowledge and ability to follow the systematized way of thinking through the context of my landscape, its history, social behaviors and intrinsically the nature of post-colonial societies."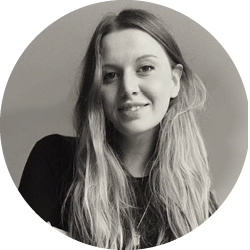 Pilar Pedrinelli (TFL '21)
The Rainforest Alliance
"Protecting forests is to me one of the most efficient and best ways forward to combat climate change. One of the biggest yet rewarding challenges that we have as an organization (Rainforest Alliance) in this field is working globally with indigenous and local communities to increase their capacity for forest management and enterprise development.
Taking this program allowed me to become a better advocate and translate my leanings into a proper narrative that can benefit lots of people.
I am leading the Rainforest Alliance's public engagement work, and I developed my career in this field as I believe that what is going to make us change and click as humankind is proper informed storytelling. I joined this online certificate program to be able to understand the causes and the effects of deforestation and, in detail, how we can effectively reverse the direction that our world seems to be heading towards. My personal challenge is to understand all the complex nuances of this work and make sure that I am educated enough to distill the key message and connect it to people's everyday life and everyday choices. I love to translate complex topics in a simple (yet not simplistic) version that can connect with people, and I was provided now with a great and important platform to tell a great story."